Philip Weldon, Managing Director at Titan Digital, has been appointed to the Meath LEO mentor panel following a successful tendering process.
Philip says: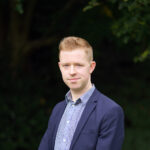 "I'll be providing mentoring to Meath LEO clients. The mentoring will focus on Marketing & Information Systems. Thrilled to have been appointed following a successful tender response. I'm delighted to share my knowledge, expertise and experience that I've gained. Having worked on projects that have made an impact in both the public and private sector across Ireland & Europe, I'm excited to help LEO clients in their own growth. As a mentor, my role is to listen to business owners, provide direction and helping them in the decision making process".
Titan Digital offers consultancy services to clients across the country and throughout Europe on a number of key issues including digital marketing & technology.
For more information on the mentoring services provided by the Local Enterprise Office visit:
https://www.localenterprise.ie/Discover-Business-Supports/Mentoring/